All-in-One Platform
Manufacturing Analytics
Be it industrial machinery, automotive, aerospace, defense, or products, every manufacturer needs to accelerate transformation in the age of Industry 4.0 to stay competitive, increase productivity, diminish costs, and boost profitability.
Modern manufacturing is often referred to as Industry 4.0, the next step in industrial technology with growing trends in computers, automation, robotics, and equipment connecting to the internet of things (IoT) and further enhanced by Machine Learning Algorithms.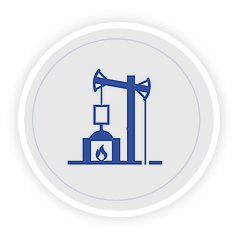 Industry 1.0
Mechanized production using steam power.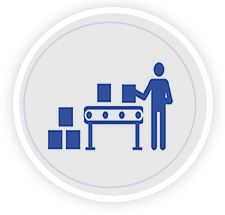 Industry 2.0
Mass production assembly lines using electrical power.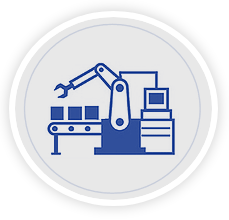 Industry 3.0
Adoption of computers, electronics, and IT for further automation.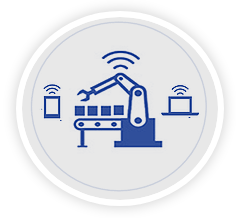 Industry 4.0
Enhanced automation using autonomous systems, IoT, and networks fueled by data.
Data is Driving Industry 4.0
Analogyx BI's Data and Analytics Platform is driving the fourth industrial revolution, allowing real-time manufacturing analytics to enhance revenue, increase yields, and maximize assets in the face of growing competition.
By combining all of your data sources through Analogyx BI, you can gain customized analytics and reports from the assembly floor to the client's door. It's just a few clicks away.
➡️ Help companies understand the drivers behind customer buying habits, supply levels, material costs, and granular details about your customers and their behaviors.
➡️ Deal with losses stemming from overproduction, downtime, and idle time and in turn grow revenues, reduce costs, and achieve rapid ROI investment.
➡️ Optimize production planning, product scheduling, sales forecasting, and supply chain logistics, while also reducing costs, developing new propositions, and monitoring machine usage and reliability to meet your business's benchmarks.
➡️ Through a blend of mathematical algorithms, machine learning (ML), and artificial intelligence (AI), Analogyx BI helps you develop action plans and drive specific business results.
➡️ Leverage industrial IoT sensor data to predict things that may occur, whether it's line management, quality control, or predictive maintenance.
➡️ ABI provides a predictive probability for each customer, employee, product SKU, vehicle, component, machine, and organizational unit to determine the best processes to use across a large range of individual entities.
➡️ Analogyx BI's predictive techniques help prevent and reduce equipment failures from happening, allowing you to avoid unwanted delays, save time, and increase your company's alertness.
➡️ Lower maintenance costs, extend equipment lifetimes, reduce downtime, and improve production quality by addressing obstacles before they cause equipment failures.
➡️ Keep your machines running by comparing past machine failures to sensor data from your machines to recognize patterns before breakdowns happen.
➡️ Optimize the best time and sequence for a break/shut down to repair equipment.
➡️ Schedule maintenance tasks in relation to production targets, downtime, inventory requirements, and other interdependencies.
➡️ Allow managers to see which parts will be the first to fail or need replacing, control inventories, stockpile the right parts, and order replacements before they are needed.
Demand Forecasting
Accurately determine the optimal supply rate and build adequate resources by minimizing expenses.
➡️ Proactively respond to market demand. Thanks to trends, seasons, customer demographics, and other factors, so you can avoid underbuying, overbuying, or simply buying the wrong items at the wrong time.
➡️ Optimize production cost, speed, and flexibility to determine how much of each product to produce, when to produce it, and at which locations.
➡️ Forecast strategic, short-term, and long-term plans like pre-building, make-to-stock, make-to-order, contract manufacturing, and supply planning.
➡️ Analyze pricing and cost data, both from internal sources and from your competitors to determine optimized price variants.
Inventory & Supply Management
Control inventory, reduce the need to store products, and efficiently manage your stocks and supply.
➡️ Eliminate bottlenecks and boost manufacturing efficiency by maximizing the use of raw materials, available equipment, and personnel while minimizing product costs and increasing profits with timely order deliveries.
➡️ Manage inventories to meet customer demands while reducing costs, stocking the right products and quantities, and comparing multiple planning scenarios with ABI's what-if analyses.
➡️ Classify real time carrying costs of your inventory and create methods to maximize space and resources.
➡️ Connect directly to ERP, SCM, MES, and other internal systems, as well as external data sources like third-party logistics to identify potential supply chain issues.
➡️ Predict potential delays and calculate the probability of problematic issues to identify backup suppliers and develop contingency plans.